'It's sickening to me, absolutely sickening' - LSU's Will Wade on home OT loss to Florida
GLENN GUILBEAU COLUMN
USA TODAY Network
BATON ROUGE — Nearing the end, LSU coach Will Wade sought an exit strategy.
"I would have left, too, with 37 seconds left if I could have," he said when asked about throngs of LSU fans leaving a tad before their No. 13 Tigers lost their second home game of the last three, 82-77, to Florida in overtime Wednesday night at the Pete Maravich Assembly Center in front of about 9,000.
"Our fans were great," Wade said, then launched into a bit of a tirade. "It's embarrassing we've lost two home games. We're 7-0 in the SEC on the road, and we've lost two home games. I feel terrible for our fans - hard-earned people who work and put their money down to come and watch us play. It's sickening to me. It's sickening to me - absolutely sickening."
Florida (15-11, 7-6 Southeastern Conference), which lost three straight to start February, won its third in a row and picked up its first win of the season over a ranked team after six losses in such games. The Gators are tied for sixth in the SEC. 
LSU (21-5, 11-2 SEC) has only one other conference loss — 90-89 at home to 10th place Arkansas (14-12, 5-8 SEC) here on Feb. 2. The loss came just a week and a night after the Tigers historic, 73-71, at No. 5 Kentucky - LSU's first there since 2009 and just sixth in history. LSU followed that by just squeaking by at 13th place Georgia (10-15, 1-11 SEC) on Saturday.
Asked if he saw this coming, Wade answered before the question was completely finished.
"Hell, yeah," he said.
"What is LSU ranked? I don't know," Florida coach Mike White said when asked about beating a ranked team. When told LSU was No. 13 in the Associated Press poll, White was taken aback.
"Wow," he exclaimed. "We'll take it. It was probably our biggest of the season."
LSU had a chance to win in regulation as it got the ball with 5.7 seconds to play following Florida committing a ridiculous shot clock violation after getting the ball with 27 seconds to go and calling a timeout.
LSU took a bit long in getting the ball up the court, and point guard Tremont Waters let go of a long 3-pointer to his right of the top of the key. He missed badly at the buzzer, sending the game into overtime at 64-64.
LSU forward Naz Reid tied it at 64 for LSU with 37 seconds to play when he rebounded his own miss and hit a short jumper. LSU had led 60-57 with 3:20 to play left in regulation when Reid nailed a 3-pointer.
Reid finished with 16 points and a game-high 15 rebounds, but he had only two points and no rebounds in the extra period.
"I cannot say much besides the fact they clearly wanted it more than us," Reid said. "We did not fight hard enough."
MORE:Big man Naz Reid can finesse you and beat you inside
Waters scored only 10 points with eight of those in overtime as he was 3 of 12 from the field. He had a chance to tie Florida in overtime after LSU's Javonte Smart stole the ball out of a press defense with 10 seconds to play and LSU down, 80-77. But Waters missed a hurried 3-pointer with nine seconds to go. Guard Noah Locke rebounded for Florida, got fouled and hit two free throws with 8.6 seconds to go for the 82-77 final.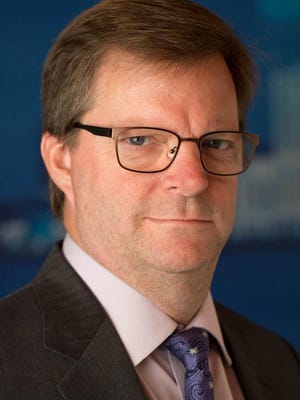 Wade did not like Waters' decision.
"Yeah, we were supposed to drive for a basket, get back in our press and try to turn them over again," he said sharply.
Waters has has been manhandled in two games against Florida in his career on 6-of-27 shooting overall, 3 of 17 from 3-point range, 10 turnovers and 19 points. 
Guard Skylar Mays led LSU with 18 points, and forward Kavell Bigby-Williams added 10 with six rebounds. Guard Marlon Taylor also had 10 points and five rebounds. Forward Darius Days scored nine points on 4-of-5 shooting with four rebounds off the bench, but strangely he played only 11 minutes.
Guard Kevaughn Allen led the Gators with 21 points, and guard Jalen Hudson had 15. Locke also had 15 with five rebounds.
After trailing 33-31 at the half, the Tigers quickly found themselves down 40-33 early in the second half. But LSU made an impressive 11-2 run to take a 44-42 lead with 13:46 to go on a slam dunk by Bigby-Williams off a Waters feed.
The Gators led the Tigers from the 17:28 mark of the first half on and took a 33-31 lead into the break. Florida led by as many as eight at 13-5 and by six for a total of five times, including 31-26 with 3:44 to go in the first half. Hudson led Florida with 12 points in the first half on 5-of-9 shooting. Mays led LSU with seven points, while Waters was held to two points on 1-of-5 shooting.
The Tigers host No. 5 and SEC leading Tennessee (24-2, 12-1) at 11 a.m. Saturday on ESPN in a game that has been sold out for three weeks.
"We made a lot of mistakes," Mays said of LSU's 14 turnovers, which became 21 points for the Gators. "We are just going to come out and play a lot harder on Saturday. It was not the level of desperation we needed. They came out more desperate, and you could tell in the first few minutes of the game it was going to be a street fight."
LSU was not ready for that and Florida lived in the Tigers' lane with 17 second chance buckets and 34 inside overall.
"Credit to them," Mays said. "They just played harder than us. That is probably the most physical team we have faced in a while. They definitely woke us up."