Wade doesn't 'fit' LSU, which is why he's a good hire
Glenn Guilbeau
USA TODAY Network
BATON ROUGE — LSU finally has another basketball coach who may just crisscross the state's byways hanging up purple and gold nets on basketball goals at playgrounds and driveways. Or maybe he'll just leave a gold tie. That would "fit" his personality.
Congratulations, Joe Alleva, you did it.
After a very questionable search for a football coach who could nevertheless end up being very good (Ed Orgeron) and two basketball hires who seemed very good briefly only to get very, very bad (Trent Johnson and Johnny Jones), Alleva may have finally lived up to his reputation as a basketball guy. The former Duke athletic director and racquetball partner to basketball coach Mike Krzyzewski, may have swished gold with the hiring of Will Wade of Virginia Commonwealth on Monday.
Dale Brown was a 36-year-old assistant at Utah State from Minot, North Dakota, who had never coached anywhere close to Louisiana when he came to LSU in 1971 and started passing out nets. He didn't fit, and that's why he won. And he won big, particularly from 1979 through 1993 for the most part.
Will Wade is a 34-year-old two-time, two-year, mid-major head coach from Nashville, Tennessee, who has never coached anywhere close to Louisiana. Like Daddy Dale, he is a voracious reader, tireless recruiter, sleeps a little, hungers success a lot, loves Abraham Lincoln and is just a little different. He is also unproven, having just been a head coach for four seasons with two early exits from the NCAA Tournament. The gamble is he is not the next Stan Heath, who coached for one great, Elite Eight season at Kent State before failing at Arkansas, or the next Anthony Grant, who was a NCAA Tournament flash at VCU but couldn't quite do it at Alabama, or the next John Pelphrey, who had one NCAA Tournament season in five at South Alabama, but couldn't do the job at Arkansas. All three former young head coaches are not so young assistants now. But sometimes one has to roll the dice with someone like Wade, and that tends to work better with youth.
Brown recruited the globe, which is how he ended up with Shaquille O'Neal after a chance meeting in West Germany. Wade had a player at Virginia Commonwealth the last two seasons from Egypt and has recruited one of the best signing classes in VCU history. Point guard Lavar Batts of Concord, North Carolina, 6-foot-9 forward Sean Mobley of Montverde, Florida, 6-9 forward Mayan Kiir of Bradenton, Florida, and 6-7 forward Marcus Santos-Silva of Taunton, Massachusetts, make up the No. 35 class in the nation for 2017-18 by 247 Sports.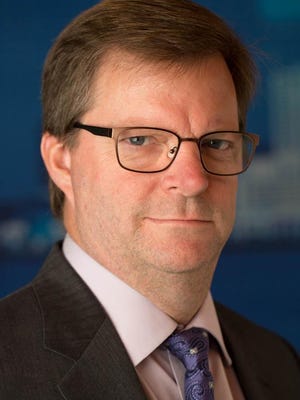 Wade loves to read biographies, particularly those about Honest Abe. Brown used to love to send reporters and anyone else on his mailing list copies of Lincoln's failures, including eight lost elections, before he became president.
Brown wrote a book about his "Freak Defense" that helped take LSU to the 1986 Final Four despite a Chicken Pox epidemic and to the Elite Eight in 1987.
Wade is a bit of a freak. He has not gone to the movies in maybe 10 years. He meditates each morning after a 5 a.m. run. He has bed checks on the road for his players like most coaches, but he also has thermostat checks as he read somewhere that the best temperature for ideal sleep is 67 degrees.
Wade started wearing gold ties when he was coaching Tennessee-Chattanooga as its colors are navy blue and old gold. He kept wearing them because they fit VCU's black and gold.
He does not have quite the varied interests and distractions Brown had, though. He is virtually all basketball all the time.
There was no long lunch or dinner involved in his interview with Alleva and deputy athletic director Eddie Nunez last Sunday — unless you count the menu on the snack machines at a private airport in Richmond, Virginia. He drove to the airport to meet Alleva and Nunez. They interviewed in the plane Alleva rode in on. Then Wade took in Richmond's home NIT victory over Oakland.
He has been to New Orleans … to recruit. He signed guard Malik Crowfield out of Riverside Academy in Reserve last year. He doesn't eat crawfish … yet.
He is not completely "unfit" for the LSU job. A Clemson alum who did not play college basketball, he loves college football.
Will Wade is refreshingly not a "fit" for the LSU basketball program. That's a media buzzword used during coaching searches that needs to lose its buzz and never made that much sense. Orgeron is a fit, and he may work out, but more often than not, fits do not work. Remember when former Alabama players Mike DuBose and Mike Shula got their first head coaching jobs at Alabama largely because they played at Alabama? They fit, but they lost. Same thing with former LSU player Jerry Stovall and promoted coordinator Mike Archer as LSU football coaches and former LSU basketball player Johnny Jones as LSU's most recent failed basketball coach.
Nick Saban of West Virgnia and Kent State did not fit at all at LSU. He made LSU fit him, which is why he won. The last thing LSU needed when Saban was hired just before this century was a "fit" after eight losing seasons in 11 years. He really didn't fit at Alabama at the time either … after Shula. Paul Dietzel was not a fit at LSU. Neither was Les Miles. Both were from Ohio with no ties to LSU, and both won big. Skip Bertman was from Detroit and Miami, and nothing about him fit LSU. Then he made LSU fit him, and he won five. Great hires don't fit the culture. They change the culture.
Orgeron fits at LSU, and the football program — not in disaster mode as it was in 1999 — may not need a complete overhaul to win big again. Or so it seems. Or that's what Alleva thinks. But if Orgeron does win big, it will be because he's a great coach — not because he fits and knows just when to take the crawfish out or because he was recently fitted for purple and gold shrimp boots.
The last thing LSU basketball needs right now is a fit. It needs a complete overhaul to one day be as good as VCU.
"I learned that the word 'fit' is a joke," Alleva said at the press conference for Jones' firing. "Fit. What's a fit? If you look at Johnny Jones, you would think he would be the perfect fit. I really feel confident that we will get a very good coach here."
It was the smartest thing Alleva's ever said at LSU. Less than two weeks late after Notre Dame's Mike Brey and Nevada's Eric Musselman were not interested enough, he made the smartest move of his LSU career by hiring Will Wade.
The only thing that fits about Wade is the gold ties he will wear. And that's a good thing.
Glenn Guilbeau covers LSU sports for the USA Today Network of Louisiana. Follow him on Twitter at @LSUBeatTweet. Coverage of LSU and commentary by Guilbeau supported by Hebert's Town & Country Automobile Dealer in Shreveport located at 1155 East Bert Kouns Loop. Research your next Chrysler, Dodge, Jeep or Ram at http://hebertstandc.com/.)