Booty on display: LSU quarterback Joe Burrow shows Mississippi State full moon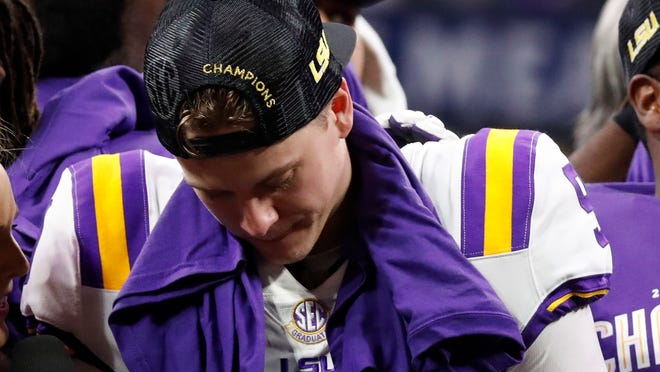 BATON ROUGE, Louisiana — On the same day he broke the LSU single-season passing touchdown record, quarterback Joe Burrow unintentionally bared it all to those in the stands and those watching at home.
While trying to escape getting sacked by Mississippi State's Chauncey Rivers, Burrow was on the move while his pants were being pulled back. 
He managed to pull his bottoms back up, but by then, his butt was revealed to all watching.
Joe Burrow set a LSU single-season record for passing touchdowns Saturday with his 29th of the 2019 season. 
LSU defeated Mississippi State 36-13. 
Bryce Houston is a digital producer with the USA Today Network. You can find him on Twitter @B_ryce8.
Read more LSU football news: